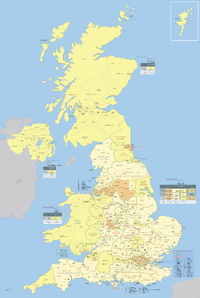 The United Kingdom of Great Britain and Northern Ireland, the United Kingdom or the UK is a country compromised of England, Scotland and Wales in the whole island of Great Britain and Northern Ireland in the northern part of Ireland. It also have overseas territories such as the city Gibraltar in the southern edge of Iberia, and in the West Indies. The capital of the country is London.
CreateThe River Nile-2 05:31, December 15, 2011 (UTC)
Ad blocker interference detected!
Wikia is a free-to-use site that makes money from advertising. We have a modified experience for viewers using ad blockers

Wikia is not accessible if you've made further modifications. Remove the custom ad blocker rule(s) and the page will load as expected.