| | |
| --- | --- |
| | This article is now canon, please discuss changes on the talk page or with the author first! |
The Independent Broadcasting Authority is meant to filter out puerile, rude, boarding and libellous programing. It dose this well and is trusted by the state and public alike. Its current chief commissioner is Monica Mureș.
The stake mine affairEdit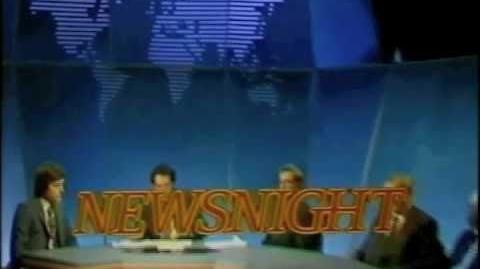 The Federal Press Bureau had a major political dispute with them over the content of several TV and radio news bulletins during the The stake-mine affair. The FPB had so badly censored the news coverage that it had crossed the IBA's 'too boring' and 'too puerile' thresholds, leading to a legal change in the high court and the release of several less controversial, but politically and militarily intriguing reports that had been removed over the first 2 months of the affair. This was mostly stuff relating to the TV news show Mercia Today. The former Government minister Mr Corf was the duly impeached for his actions and sacked as a MP and minister on May the 1st, 2004. The impeachment was the main story on Freelance TV for the rest of the month.
Other Committees:
Edit
The Federal Press Bureau is a political 'watchdog' that censors out most of the news that is even mildly critical of the President and the Federal General Assembly out of the national media. It's current chief commissioners Étienne Gbagbo.
Books and newspapers are regulated by the Print Media Committee which is meant to filter out puerile, rude, boring and libellous articles. It's chairman is Wendy Radnor.
Online and phone services are regulated by the Telecommincations Board, who's current chief executive is Dora Drängarna Pejačević.
The first Culture, media and sport minister was the Federal Labour MP for West Bromwich East, (OTL) Tom Watson. Arthur Ramsbottom his sucsesser as both a local Federal Labour MP and minister is Arthur Ramsbottom.