| | |
| --- | --- |
| | This article is now canon, please discuss changes on the talk page or with the author first! |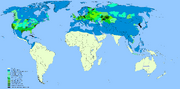 Some nations like Turkey, Spain, Sweden and Bulgaria got away with little if any atomic attacks on Doomsday.
Yugoslavia's neutrality had only partially worked as it was not 100% trusted by some of both side's more hawkish boffins and generals.
Albania was considered so pathetic it was rendered off-topic by both sides!
Targets in Yugoslavia
Edit
Belgrade's government offices, because they were in the the capital of a communist country- 1x 15kt. (failed to go off)
Belgrade airbase- 1x 15kt.
Željava Air Base-1x 1kt bomb and a 1x 25kt misslie. The missile meant for Željava Air Base outside Bihać missed and harmlessly hit the nearby Plješevica Mountain. It broke up and spewed toxic debris like a dirty bomb dose.
Batajnica Air Base-1x 1kt.
Zagreb international airport-1x 1kt.
Šibenik naval base-1x 1kt.
Novi Sad truck engineering works-1x 1kt.
Pristina JNA radar station- Hit only a conventional HE warhead cruse missile.
JNA Third Army barracks in Skopje- Hit only a conventional HE warhead cruse missile.
Warsaw PactEdit
a 40 kt  missile and a 1x 15kt bomb was also lobbed at the capital's government offices since they were a political "heretical" Titoite communist state. The 15kt bomb hit Belgrade, but the missile missed and exploded 50 miles of the coast line of northern Albania.
Belgrade's airbase- 2x 15kt (failed to go off).
Pristina radar station- 1x 1kt.
Targets in Albania
Edit
There were no targets or incidental strikes in Albania.
Also see:
Edit
Ad blocker interference detected!
Wikia is a free-to-use site that makes money from advertising. We have a modified experience for viewers using ad blockers

Wikia is not accessible if you've made further modifications. Remove the custom ad blocker rule(s) and the page will load as expected.